Tata Safari vs Mahindra XUV700
So if you look at the Tata Safari facelift, it looks new. On the other hand XUV700's styling has always been a little subtle. Although it did not get that road presence when compared to the Safari. But both the cars have definitely been head-turners from the start. Both the cars have white LED lights but there's a clear difference. XUV700 has regular LEDs whereas Safari has projector LEDs. Both the fog lamps are also available with white LEDs. Projector LEDs generally give you a good throw, However, the headlight throw is quite decent.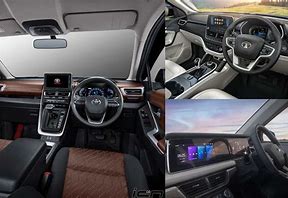 We haven't experienced it much, I'll be very honest on that front. But the booster lights in XUV700, I think that is their magical win. The light throw is amazing. On the other hand, Safari hasn't made any major changes to the side profile. The car looks the same because at the end of the day, it's a facelift. Both the cars have more than 200mm ground clearance. One difference is that XUV700 has 18-inch wheels and tyres, Whereas Safari has 19-inch tyres which is the biggest in this entire category.
Look, tyres are very important, Because this is how the road grip of the car is. If you don't have grip, you'll have no performance, And at the same time, you'll compromise your safety. Like me, you too want to have a good driving experience, But do you know that your SUV is as capable as its tyres, That's why I recommend Apteraa Tyres, Because they give you best-in-class handling and braking. Without compromising on the life of tyres and mileage. Now I really like it's aggressive styling. I also like the fact that these tyres have been specifically tuned. For better compression during impact. In simple words, these tyres give you the best ride quality.
Camera and an ADAS
Both the cars come with a 360 camera and an ADAS, Where you get the function of radar plus camera. However on the mirrors of the Safari you get a warning, If a car is passes you. So I think that's one good addition that has been made here. Both the cars don't have cost-cut wipers, You get the more expensive wipers. There are two types of wipers, one with a regular blade And one without a blade. The one without a blade is actually 3-4 times more expensive Comparatively in price, And Safari and 700 both have these types of blades.
| | | |
| --- | --- | --- |
| Brand Name | Mahindra | Tata |
| Ex-Showroom Price | Rs. 26.57 LakhView On Road Price | Rs. 27.34 LakhView On Road Price |
| Engine Displacement | 2198 cc | 1956 cc |
| Body Type | SUVAll SUV Cars | SUVAll SUV Cars |
| Max Power | 182.38bhp@3500rpm | 167.62bhp@3750rpm |
| No Of Cylinders | 4 | 4 |
| Transmission | Automatic | Automatic |
| Gear Box | 6-Speed | 6 Speed |
| Drive Type | AWD | … |
|   |   |   |
| Fuel Type | Diesel | Diesel |
| Tyre Size | 235/60 R18 | 245/55/R19 |
| Steering Mounted Audio Control | Yes | Yes |
| Cruise Control | Yes | Yes |
| Airbags | Driver, Passenger and Side Front | Driver, Passenger and Side Front |
| Insurance | Rs. 1.30 LakhXUV700 Insurance | Rs. 1.33 LakhSafari Insurance |
functions of lock/unlock
The key of Tata Safari has functions of lock/unlock, boot open and headlight feature, The key of XUV 700 has a lock, unlock and boot open option and there's also a flip key here. Safari has a 16-inch spare wheel, Which is actually much smaller. Because you get 19 inch wheels in the car. In XUV700, you get an 18-inch spare wheel but it's thickness is less. When you look at Safari's third row in the boot space, you don't have a lot of space here. You can hardly keep a bagback over here. But when we fold the third row seats.
Then you have more than sufficient space here, So you can easily fit three suitcases small, medium, large. And you also have space for a backpack, So there's a lot of space here you can put in a lot more things. Whereas in XUV700, you can fit two suitcases, When you fold the third row of 700, Then there's more than sufficient space here, So you can put large, medium, small plus extra storage.
Getting in and out of the Safari is not a problem, But if you're old or have pain in your knees, Then it can be a little difficult to climb, Because the car is a little high. Whereas getting in and outfrom the 700 is more comfortable, Because of the fact that the floor height is not very high.
interiors
So this make it easy to get in and out of the car. Safari's interiors feel very rich and premium, You get brown and ivory color interiors, And it feels very good. The touch and feel of materials is also good mostly soft touch elements are offered. But some hard plastics are still evident here. The steering wheel is completely illuminated, It looks very nice, It feels very premium too.
So Tata Motors didn't just give a lot of features, They gave a lot of touches, Which make it feel very upmarket and premium. Like the instrument cluster, Now digital instrument cluster is a standard thing in many cars. But the display quality the customization option that are given. You get this display in the premium luxury cars which cost around Rs 50-70 lakhs. Even it's touchcreen which is a 12. 3 inch unit, not the biggest in the category. It is bigger than the 700 for sure. But the response the UI and premiumness, It is very good. So earlier in the Safari we had a complaint, Do something about the screen Improve the UI. Now they have changed the game to the best of all.
Along with that you will also notice that, The quality of the wireless Android Auto Apple CarPlay is also good. The 360 camera is fantastic, And the display of the car that actually you know sort of compliments it, So because of that it look more better. The blind view monitor that is also amazing. And because it comes on a big screen it adds that extra benefit. The downside of that is when you are playing maps and when the display is on, Then in that case it can be a problem for you. So I feel in half split screen format if something is given I think that will be a good idea. And it's not that difficult to do that in software either.
In Safari you also have dual zone climate control, Which used to come in XUV700. And the front seats of Safari it's not too wide, it's good enough. It actually gives you good support on the side, But overall the seats are a little firm. So in the city It will take some time to get used to it. If you are driving in the initial days. But the seats are very comfortable, When you go on a long journey.
Then you will really feel that this stiff firmness of the seat. How useful it is otherwise you kind of sink into the seats. Both the front seats are electrically adjustable and ventilated. You get a total of 10 JBL speakers with subwoofer. And along with that you get multiple modes, Like cinematic mode or theatre mode, you can keep on changing these modes. So that your audio experience gets enhanced and better. You get a lot of unique features in Safari. If you compare it with XUV700, Then I am listing out few of them. One is 45W charger, Both the front seats are electrically adjustable and both have ventilation. You also have ventilation in the rear.
sun blind
You also get a sun blind at the back. So list of features is pretty long for the Safari. Which are quite unique, You get voice control in both the cars, But in Safari You get Alexa, Google, Siri all of them. And in 700 you get Alexa and whatever you use Google or Apple is made available for you. Tata has its own voice command system, Which Mahindra is not offering you today. In Safari rear passengers get big headrests, which are more comfortable.
And captain seat option is also available. So the door of Safari opens quite wide, And if you get inside the car, It's quite easy. If you are a little older than you have to put in a little effort. But it's quite easy to get into the car otherwise. It's height is a little more Compared to 700 to get inside. Now here you get an option of captain seats which you don't get in the safari. And normally if I look at overall knee room, head room it's good enough.
Thigh support is decent enough, And on the side there is a pillar. So overall I think the cabin is good and this is very suitable for them which is chauffeur driven. And in the normal bench three people can comfortably sit there is no problem. You get arm rest in the middle and it's a good space to be in. So I don't have any complaints, If I talk about the second row in the Safari. In the third row you have adjustable headrest and a comfortable seat too. If you are a tall passenger like me my height is 6ft.
Headroom is just okay, And knee room is also okay. If I adjust the second row seat then three six feet people, Can sit behind each other in the Tata Safari. And it hardly gives any other car, Even in 700 Three six feet people can't sit behind each other. Because this seat is completely adjustable, it slides back and forth. Which doesn't happen in 700. Plus I think one more cool feature of the Safari, The AC vents are directly facing you.
AC blower
So if I turn on the AC at full speed, The AC blower can come straight on my face. Due to which your cabin gets cool faster. For the rear passengers there is USB and type-c charging ports available. Available And it's a nice and comfortable space, The third row is also usable even for tall adults in the Safari. In the interior of Mahindra XUV700 you get black and ivory color, In which you get a mix of soft and hard plastics too. So overall the look of this car looks quite futuristic. Because both the screens are connected, So it looks different from most of the cars in the category.
It gives the feel of a luxury car. If I talk about the steering wheel feel it feels quite good to touch and grip. Overall the instrument cluster on the XUV700, This is also quite futuristic is futuristic. Not only in Safari, but also in XUV700, this instrument cluster was already there. Now, you can completely customize this too, to a great extent. In Safari, you can customize it more. And the point in Safari that maps come on the instrument cluster, you get that in XUV700 as well. In fact, this is bigger.
So, if you are driving an Apple CarPlay and using Apple Maps, You get that same thing on the instrument cluster too. Now, it has a 10. 25-inch touchscreen system, which has a great display. The UI will initially feel a little complicated, but once you get a hang of it, it's easy. But, definitely, the first time you use the UI, It will be a little complicated to find a lot of things.
Here you get a lot of apps which you can actually use. Whether it's India Today, or to read the news, or to look at the horoscope. So there are a lot of apps like Zomato also which you can use. By the way, the voice command system in this is completely Amazon's, by Alexa, And it will be activated now, because I said Alexa. So, you can directly play Amazon music in this. Now, apart from this, you get 12 speakers from Sony, And this is a 3D surround sound. Even today, no other car in the Indian market is giving you a 3D surround sound at this price point. And, the audio quality of the XUV700 is fantastic. That 3D effect that comes in, probably, no other car will be able to replicate it, and it sounds amazing. It's amazing to listen to it.
In this too, you get multiple audio modes. I think the best one, if you want to try out, is the 3D effect. By the way, you can also try out partying in this. But, the 3D effect, its differentiation makes a big impact. [Music Test] So, if I compare the audio systems of both the cars, Safari's audio is a lot louder, but at higher volumes, Here you get two zone climate control.
Yes, if I compare both the cars feature by feature, Then definitely, you get more new features in Safari today, But still, you get a lot of features in the XUV700. And, it's been available in the market for the past two years, Which means this car was actually way ahead of its time. Yes, there are a few things still missing in this, Like, there are no ventilated seats, your mirror has not been auto-dimmed, IRBF. So, I think, a few of these things should be added in the coming timeline. But still, if I tell you about the unique features of the XUV700, Then there are a few things, petrol engine, all-wheel drive, And third being, that you get third-party extra apps in your infotainment system. In the interiors of the XUV700, in the second row, you get a lot of space. Overall, there is a lot of space in the knee room, there is no shortage of headroom either. It's decent enough.
You could have had a little better thigh support, But I like the fact that you can recline the seats of this car. However, you can't slide it, Which means you won't be able to change your knee room in the second or third row. Other than that, the car is wide, three people can comfortably sit in it. The sunroof is quite big, it comes all the way to the back. I think one thing is missing in this car, which has been done in Safari, and that is giving it a sunblind. Because the window size of the XUV700 is very big. So, it has a UV-cut glass, it's a regular glass, comparatively.
So, because of this, the car gets a lot of sun, If you're driving somewhere in proper Indian summer. So, that could have been a little better, But another advantage is that the car feels quite open. The third of the 700 is not that spacious, So, if you're a tall passenger, you can't sit in the back for a long time. If you're 5 feet 6 inches or 7 inches tall, then you can sit in the back. Of course, you won't have a lot of thigh support, You won't have a lot of knee room, the headroom will be just okay. But the good thing is, the glass area is quite big, so you'll feel a little open. Your sitting position will be a bit higher compared to other seats in the car. You can almost see the roads while you are sitting at the back.
In Tata Safari, the co-driver's seat is also electrically adjustable, And the driver's seat has a memory function. In 700, you have an electric seat only for the driver, And it also has a memory function. In Safari, you can adjust the steering wheel for height and reach. Same story goes with 700 also, it has a telescopic steering wheel.
Safari's reverse camera is the best in the category. There's no two ways about it. It's very good in terms of usability, and even the quality is fantastic. You'll like it whenever you use it. Whereas, 700's 360 camera is decent enough. Also, the screen size is quite small, so you won't get a lot of screen space. In Safari, you have space for one 1-litre bottle in the door pad, And there's decent enough storage in the glove box as well. In the front, you have two cup holders. It's armrest is not that deep, In the second row door pad there is space for one 1-litre bottle.
With the captain seats, you don't get storage space in the second row for cups, But you definitely have space to put your phone in the second row in the centre. In the third row, you have space for your phone, and you also have space to keep a cup. 700 has space for one 1-litre bottle in the front door pad, and you have space for two cup holders here.
There's space in the armrest, but it's not very deep. And the glove box is quite deep, so you have plenty of storage space here. You have space for your phone in the front. There is space doe one 1-litre bottle in the second row door pad and you have space for your cup holders too. Plus, you have phone storage in the 700 in the centre in the second row. And you also have cup storage in the third row in the 700. In the front row of the Safari, you have a wireless charger.
Horn Test
For mobile phones, you have a USB and a 45W charger. The second row passengers have a USB and Type-C charging port. The third row passengers also have a USB and Type-C charging port. In the 700, you have a wireless charging pad, Two USB charging ports, a USB port in the second row, And a 12V charging port in the third row. [Horn Test] [Door Thud] [Door Thud] Let's start with the Safari. I have started the car, put it in drive mode, And here we go! In the Safari you get a 2. 0-litre diesel engine. There's no petrol engine on offer at the moment.
Engine is the same which was there earlier. 6-speed manual and 6-speed automatic. But you now get paddle shifters. And the biggest difference is that the steering doesn't feel heavy anymore, Because it's not hydraulic anymore. You now get an electronic steering wheel due to which you can literally use your two fingers to drive the car. So the steering wheel has become a lot lighter. This has changed the driving experience of the Safari. Clearly, there's a major differentiation in the overall drive aspect of the Safari.
How does the Safari feel to drive? Very nice. When you're driving a small car for the first time,Like a big car, the confidence you didn't get with that heavy steering wheel, That problem has now been completely sorted out. In fact, the vibrations that used to come in the car, in the steering wheel, in the gear lever, have all been taken care of. So overall, the drive experience of the car is very good. The pick-up was always good in the Safari. In Sport mode, you used to get that extra power. And that is also clearly evident. As soon as you put it in Sport mode, your pick-up changes to a great extent. Yes, the engine noise also increases a little bit.
But I don't think that's really anything of a worry. In Safari, our second complaint was that when we go at low speeds, the vibrations feel more. Just to feel a lot more stiffer. Now, they've offered 19 inch wheels from 18 inch, which means it should be more stiffer. But actually, the story is that the ride quality has improved to a great extent. In fact, the 700 feels a little softer. This feels like perfect in terms of ride quality. LIke I have no complaints at all. Even when you drive this car at higher speeds, you'll realize that it's quite easy to drive it. You don't feel a lot of jerks. Now I just went over a sort of a speed breaker, And literally you don't feel anything in the car. So this is another differentiation. The insulation of the cabin, Be it noise, or even the vibration that comes in the car, The steering wheel, the gear lever, everything has been taken care of to a great extent. I think this lighter steering wheel has changed the car to be a lot more dynamic. Now, the high-speed stability has always been good in Safari. You can go fast from the ghats. Or even when you drive it fast, you will not feel that, yes, this car is going very fast. I need to slow down. Maybe I won't be able to control it. All those aspects were never there in Safari. So those characteristics are still there. Overall, you can see the edges of the bonnet if you take the seat a little higher. Your mirror sizes are very nice.
And the A-pillar is a little thicker. So if I'm driving in a narrow lane, I could have had better visibility from this area. I think there's nothing really that I would want to say, That this is wrong or this could have been better in this car. Because it seems now that Tata Motors has completely taken care of all the problems and areas of concern of the Safari. So, I think that's a big advantage. And the mileage of the Safari has always been a little better than the 700. So, in the city, both will give you around 10-12 kmpl. If you do mixed traffic and normal driving. And if you go on an open road, then Safari will give you around 16-17 kmpl of fuel efficiency. Many people get a mileage of 22-24 kmpl. But that's how they drive. So it's efficiency is little better than the 700.
And we have an all-wheel drive car, so I can't really tell the exact judgement. But yes, if you take a non-all-wheel drive 700, Then there will be a difference of 4-5% where Safari has a little better fuel efficiency too. But I think Tata Motors has nailed it this time.
Now, the question is, how is the 700 to drive? So, let's do that too. Time to drive the 700, shifting to drive, And here we go. It feels a little like my own car. Anyway, jokes apart, you get two engine options in this. one is 2. 0 litre turbo petrol engine which produces 200 bhp. You also get a 2. 2-litre diesel engine that produces 185 bhp. But it has a torque of 450Nm. Now I am telling you this because in this entire category XUV700 has the most powerful engine.
Now, you get this in both manual and automatic. In diesel automatic, you also have an all-wheel drive option, Which no other car in this category offers you. So, this becomes another distinguishing factor here. I think the drive quality of the XUV700 is very good. They say that effortless drive is what the XUV700 gives you. Its steering wheel is also very light, it's quite easy to drive. And feels very nible to drive. Okay, let me tell you the differentiation directly. So, if you look at the steering wheel of the Safari, it's light. But it's quite big and its angle is a little different. It's a little more tilted. So, because of this, the maneuverability takes a little more effort. And you feel the width of the car. Whereas, the steering of the XUV700 is almost like a car. It's a little small. So, because of this, even if you change lanes, it's a lot more easier. First difference. The second differentiation is in the suspension. The Safari is a little stiffer. So, because of this, you get good handling in it.
The XUV700 is quite soft at low speeds and you hear a noise when you drive on bad roads. So, that is primarily due to the fact that its underbody insulation could have been a little better. Otherwise the handling is amazing of both the cars at high speeds. I feel one more important thing here to highlight is that both have good high-speed stability. The overall engine noise of the Safari has already reduced a lot. But now, you can hear it only in sport mode.
You don't get a lot of engine noise in the XUV700. But, when you hear the engine noise, it's actually a little rougher than the Safari. So these are the distinguishing factors in both the cars. Now, if I talk specifically about the XUV700, Then one more area where it excels over the Safari is the effortlessness in driving. I mean, if you drive bumper to bumper in city traffic,
Then the initial pull of the engine, you'll really feel that the XUV700 is a lot better than the Safari. Otherwise, overall, I think both cars are very good. Both have good driving. If you drive the car all day, you'll not feel tired. So, in all those aspects, both the cars are quite good in their own right. And there is no such drawback in that. Now, you can see the edges of the bonnet in the XUV700 as well. Mirror sizes are big. The A pillar of this car is not too thick, So, you won't have much problem in driving and visibility.
So, overall, the XUV700 is quite convenient and easy to drive. And it feels more like a car. Whereas, the Safari feels a little bigger and wider. So, this is a major distinguishing factor in both the cars. If you look at the fuel efficiency, then the Safari has an edge there. Now, if the Safari gives you 11-12 kmpl in city, then the XUV700 will give you between 10-11. 5 kmpl. This is I'm talking more of traffic driving, less of open road driving. And when you go on the highway, then the XUV700 will give you between 16-18 kmpl. Whereas, the Safari will give you between 17-19 kmpl. There are many you get a milegae of 20, 22 and 24 kmpl too.
So, in terms of fuel efficiency, the Safari is definitely 10-15% higher compared to the XUV700. On highways, and in the city it's 5-7% difference not much. Now, let's move towards the verdict. Million dollar question, which one should you buy? But before that, I would recommend you to check out Apollo's Aptera tyres. This is a dedicated range of SUV tyres. And I'm leaving its link in the description. Now, it's clear that the Safari is offering you a lot of features than the XUV700. But the advantages of the XUV700 are still there, Whichi'll share first, then we'll move to the Safari.
So, those who live in Delhi NCR should buy the XUV700. And they want a petrol car, then this is the only option for them. Petrol is going to come in the Safari, but it will take some time. The difference will be that this petrol engine will be more powerful, It's a 2-litre turbo petrol and produces 200bhp. So, in this category, the most powerful petrol engine is the XUV700. Secondly, adventurists who want to go out and want all-wheel drive, today, only the XUV700 is offering these features. And all in all, even if you look at its diesel package,
It's a very well-packaged car that gives you a lot of value with good premiumness. If we talk about the Safari, the major change in the Safari, Is that the lower variants of the XUV700, the AX5, AX7, gave you a good value. The AX3 also gave a good value. Whereas, in the lower variants of the Safari, you didn't have that. So, not only did you get more features on the top-end variant, but even on the lower variants, you got a lot of features. So, in short, if you look at the Creta, Seltos, or other cars, one category lower than these, The Safari gives you a very good value proposition as a 7-seater. Because of which, if you look at the Carens, just as an example, the model comes for 22 lakhs. There, you will get the Safari's mid-model,
Which will give you a very close competition in terms of features too. So, this is a very good thing in the Safari. And that is where it has gone a little ahead of Mahindra also. So, this, I feel, is a big game-changer for many people. So, for those who don't want a top-model, who want a lower trim, the Safari is quite suitable for them too. So both the cars have their own plus points. In fact, I have lived with both the cars. I own this 700 and Safari was the first car we had in which we told the long-term service cost at 15,000 km. So, I will leave the links of both the cars for you in the description, So that you can see how differentiating the service cost is in both.
Now, as far as I understand, because in Safari, you get Synthetic Oil, And in XUV700, you get Semi-Synthetic Oil. So, there, XUV700 gets an advantage in price. But again, like I said, price is not the biggest differentiating factor in service. It's overall as the product and both the cars make you feel premium. But definitely, like I said, you want a lot of features. It is Safari. Plus, if the rear seat is important for you, Like if you are going somewhere with the driver, you want captain seat, I wish 700 would have given that feature. It's something not that difficult. Scorpio gets it, why isn't it available in 700? I don't know. But I feel Tata Motors has done a fantastic job, on the safari and in terms of features, In terms of a lot of things leaps and bounds have gone ahead.
So, those who have driven Safari before and those who didn't enjoy driving because of the heavy steering, I would recommend you to drive it once. Your opinion will change to a great extent. So I hope you guys now have a clear idea on both of these cars. I am sweating so much after this video. But I am very happy that I have been able to cover all the details for you here. Now, before you get confused, I would recommend you, see, this confusion will continue. Even if I give you advice, you will still have some questions.
So, to clarify your doubts completely, you can call me or my team of experts and clarify all your doubts. Yes, we give you such service. What you have to do is go to motoroctane. com/car-consultancy. Go there and fill in some of your details and book a call time with an expert.
It's as simple as that. And if you are not buying a car today, if you are buying a car after a few months, Then in that case, I would recommend you that there is a lot of fake news on the internet. That day, someone came and said, when is Tata Blackbird coming?