11 films to watch on this December 2022 – Including Brendan Fraser's Oscar-tipped performance in The Whale, James Cameron's Avatar spin-off and "a combination of Die Hard and Miracle On 34th Road" – Nicholas Barber lists this month's unmissable releases.
1 Tori and Lokita | films to watch on this December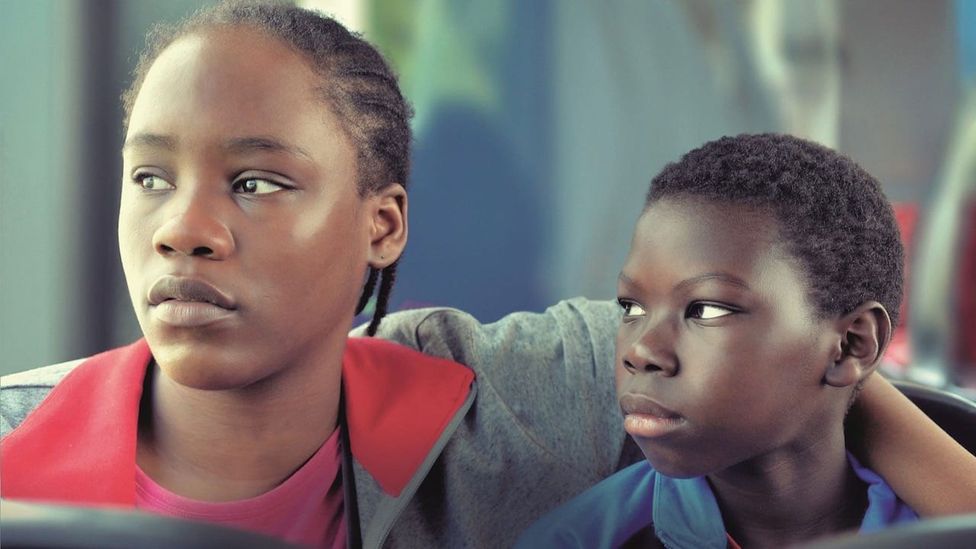 Jean-Pierre and Luc Dardenne have always written and directed critical dramas about social injustice. Yet, Tori and Lokita is "the angriest movie the Dardenne brothers have made", says David Ehrlich at IndieWire. The film's teenage legends, played by Pablo Schils and Joely Mbundu, are African immigrants who live in a sanctuary in Belgium. They're battling to avoid being ousted, and they have to deliver medications to pay off a gang of individual traffickers, however, they are sustained by their bravery, their quick wits, and their unbreakable friendship – for some time, anyway. "Never before have these implicitly political filmmakers so nakedly allowed a moral parable to consume into the stuff of mad-hot polemic," says Ehrlich. "Its premise pulls tighter until even the simplest actions are invested with breathless intensity."
Released on 2 December in the UK
2 Babylon | films to watch on this December 
Damien Chazelle's fascination with the brilliant age of Hollywood shone through his biggest film, La Land, yet the writer-director goes further in Babylon, a sprawling parody drama that gives the film business of the 1920s and 1930s the full Boogie Nights treatment. It's a wild cavalcade of sex-and-medications fuelled orgies featuring Brad Pitt as a boozy movie star, Margot Robbie as a cocaine-addled starlet, Diego Calva as a studio assistant, Jovan Adepo as a jazz trumpeter, and Jean Smart as a savage gossip columnist. They are all fighting for a place in "this makeshift society that had been built up really fast, in this kind of unbridled, foolish way," Chazelle told Lauren Fit at Entertainment Week after week. "[Babylon] was a name used to describe Hollywood back then – the idea of a sinful place, a city of decadence and depravity that was heading to ruin."
Released on 23 December in the US and Canada, and 20 January in the UK and Ireland
3 Wanna Dance with Somebody | films to watch on this December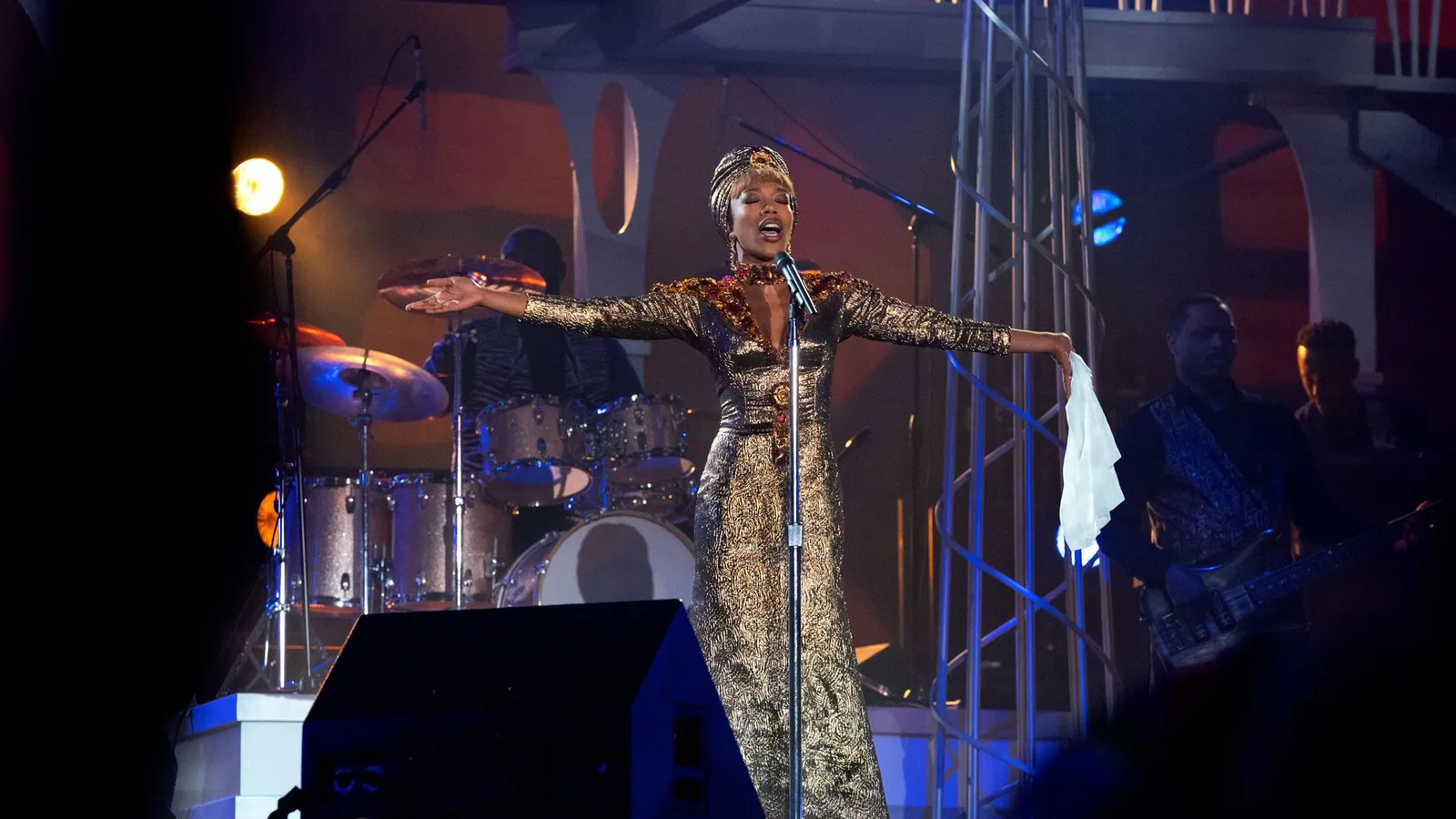 In the decade since her death in 2012, Whitney Houston has been the subject of a Nick Broomfield documentary, a Kevin Macdonald documentary, and a television movie directed by Angela Bassett (who starred alongside Houston in Waiting to Exhale). All of these films zeroed in on the singer's relationship crises and battles with chronic drug use, yet the makers of I Wanna Dance with Somebody promise that their biopic, starring Naomi Ackie, is "a strong and triumphant celebration… an inspirational, poignant – and so emotional – venture through Houston's trailblazing life and career". The director is Kasi Lemmons, who made 2019's Harriet Tubman drama, Harriet, and the screenwriter/maker is Anthony McCarten, who scripted Bohemian Rhapsody, so they both know pretty much everything there is to know about "strong and triumphant" biopics.
Released on 23 December in the US and Canada, and 26 December in the UK and Ireland
4 If These Walls Could Sing | films to watch on this December
The Beatles made it amazingly popular by naming an album after it. Driven Zeppelin's Jimmy Page played the guitar there on the title song of Goldfinger. John Williams conducted his score for Raiders of the Lost Ark there. And those are only three of the many reasons why London's Abbey Road Studios merit a documentary to celebrate their 90th anniversary. If These Walls Could Sing features the affectionate reminiscences of Paul McCartney, Roger Waters, Elton John, George Lucas, and hordes of other fans. It's a stellar line-up, however, at that point, the director is Mary McCartney, a photographer who happens to be Paul McCartney's daughter. She has "quite a shared Rolodex to draw upon in gathering the firsthand rowdy 'anecdotes you expect and want in a film like this," says Chris Willman in Variety. "She's also savvy to the point of knowing that the person working in the back gluing irreplaceable mid-century microphones back together merits a couple of moments of screen time, as well."
Released on 16 December on Disney+
5 Puss in Boots: The Last Wish | films to watch on this December
Puss in Boots (voiced by Antonio Banderas) was a swashbuckling, sword swishing daredevil in the Shrek cartoons, and in his own performance film in 2011, however, presently the feline Errol Flynn has spent eight of his nine lives. The only way for him to restock is to find a magical wishing star, with the assistance of his old flame, Kitty Softpaws (Salma Hayek), while dodging the Big Bad Wolf (Wagner Moura). "He never experiences fear because he's always so cool in each situation," the cartoon's director, Joel Crawford, told Total Film. "In any case, presently, he's down to his last life, and there's a ton of satire that comes from him being on his back foot." The animation has been updated to include 2D and 3D components, similar to Spider-Man: Into the Spider-Stanza. Yet, the really enticing part is that Goldilocks and the Three Bears are currently Cockney gangsters voiced by Florence Pugh, Ray Winstone, Olivia Colman, and Samson Kayo.
Released on 23 December in the US and Canada, and 3 February in the UK
6 Violent Night | films to watch on this December
If you've at any point wanted to see Santa Claus snarling, "Time for a few season's beatings," and stabbing a baddie in the eye with a star-shaped ornament, then this is the year when your Christmas wish materializes. Violent Night is an aptly titled action parody delivered by David Leitch, one of the makers of No one, John Wick and Atomic Blonde. David Harbor (Stranger Things, Black Widow) plays a not-really-happy old Saint Nick. One Christmas Eve, Santa is delivering presents to a multi-millionaire's family when a criminal mastermind (John Leguizamo) and his mercenary gang break into their mansion and take them hostage. Prompt loads of over-the-top fight scenes, explosions, and kids about who's on the naughty list. Harbor describes the film as a hybrid of Die Hard and Miracle On 34th Road. We should ho-trust he's right.
Released on 2 December internationally
7 Avatar: The Way of Water | films to watch on this December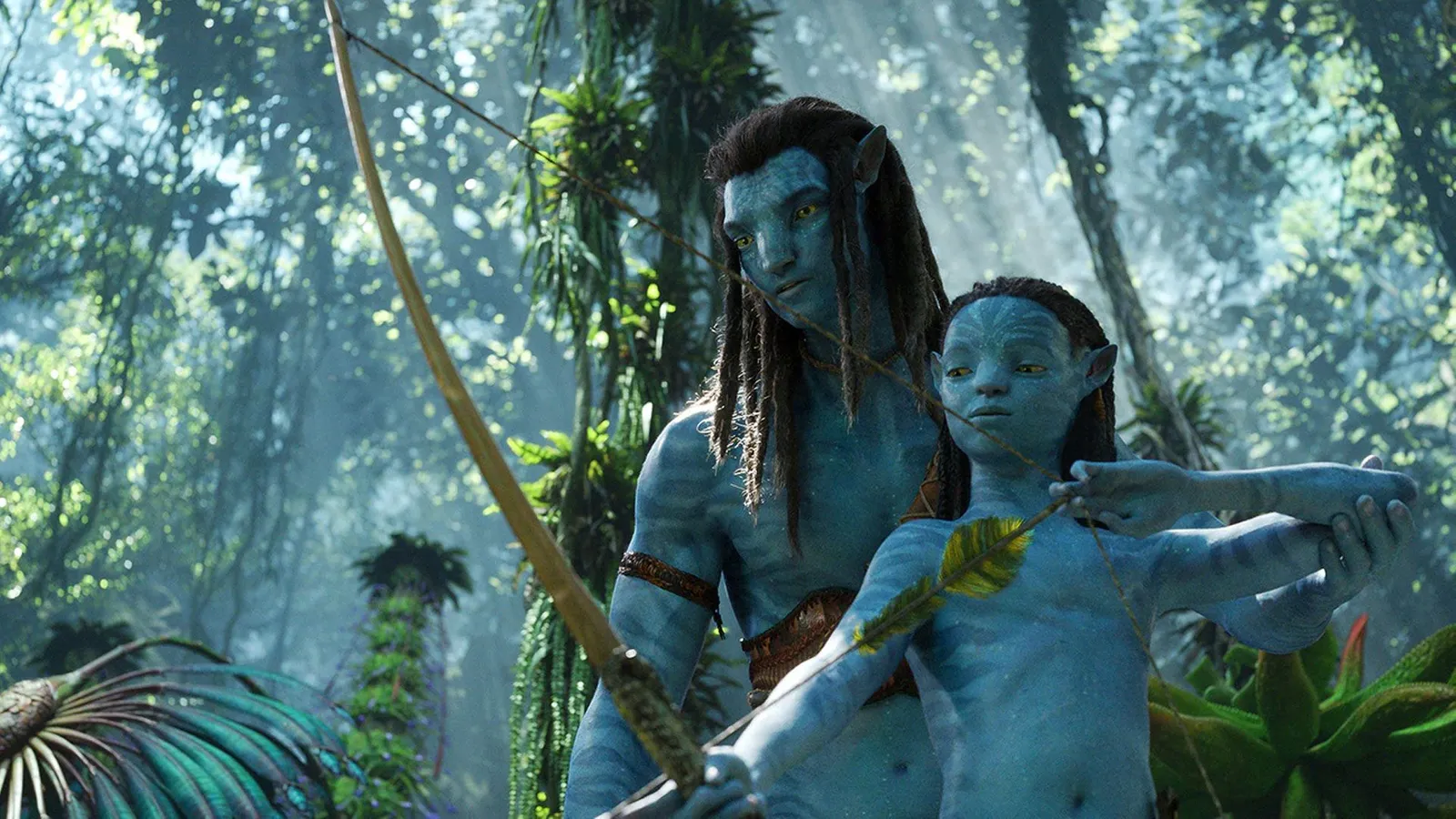 It's been 13 years since James Cameron's Avatar was released, yet at last, it's time to get back to the planet Pandora, where Jake Scully (Sam Worthington) has been living with Neytiri (Zoe Saldaña) and the remainder of the blue-skinned Navi. Why the long wait? Cameron says that he has been writing one continuation as well as four: Avatars parts three to five are expected to be released between now and 2028. Overall, he promises an epic science-fiction saga of a family's development as the decade's progress. "It will be a natural extension of all the themes, and the characters, and the spiritual inclinations [of the original Avatar]," Cameron told Rebecca Keegan at Vanity Fair. "Basically, if you adored the first movie, you're gonna love these movies, and if you hated it, you're probably going to hate these. If you adored it at the time, and you said later you hated it, you're probably gonna love these."
Released internationally from 14 to 16 December
8 Corsage | films to watch on this December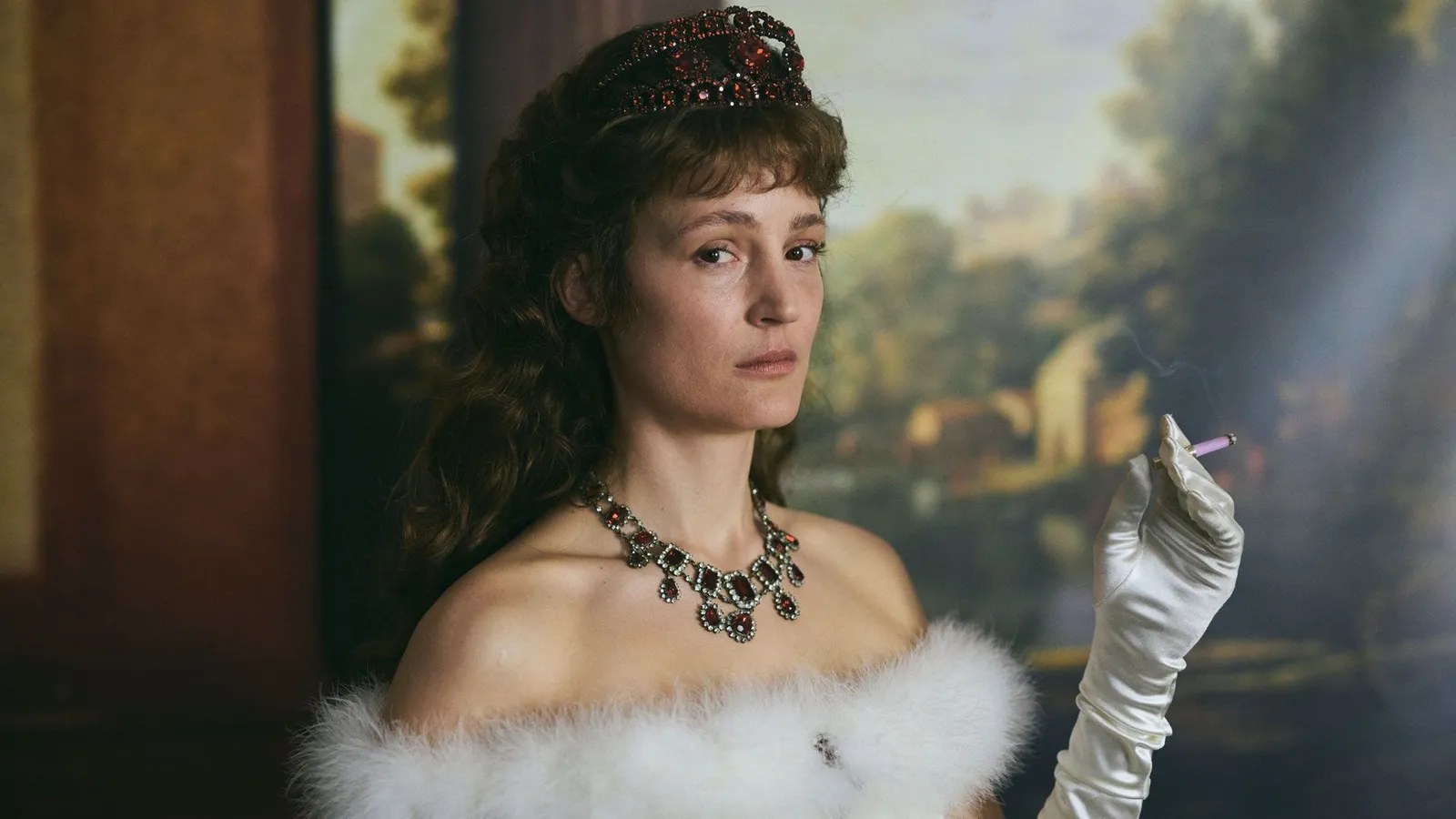 The "corsage" of the title doesn't allude to the blossoms pinned to a prom dress, yet the corsetry presses Ruler Elisabeth of Austria (Vicky Krieps) perpetually tightly. The year is 1877, and the Ruler has quite recently turned 40. Can she retain her status as an eminent beauty and fashion icon, or would it be a good idea for her to defy society's constricting expectations? Maria Kreutzer's playfully postmodern drama recalls Spencer, Pablo Larrain's film about Princess Diana. "The Favorite and Marie Antoinette also spring to mind while watching this formally unconventional story of an unhappy royal," says Anna Smith at Time Out. "In any case, Kreutzer has her own style of revisionist feminist history, and aided by Krieps' striking and brilliant turn, it's riveting stuff."
Released on 23 December in the US and 30 December in the UK
9 Bardo, False Chronicle of a Handful of Truths | films to watch on this December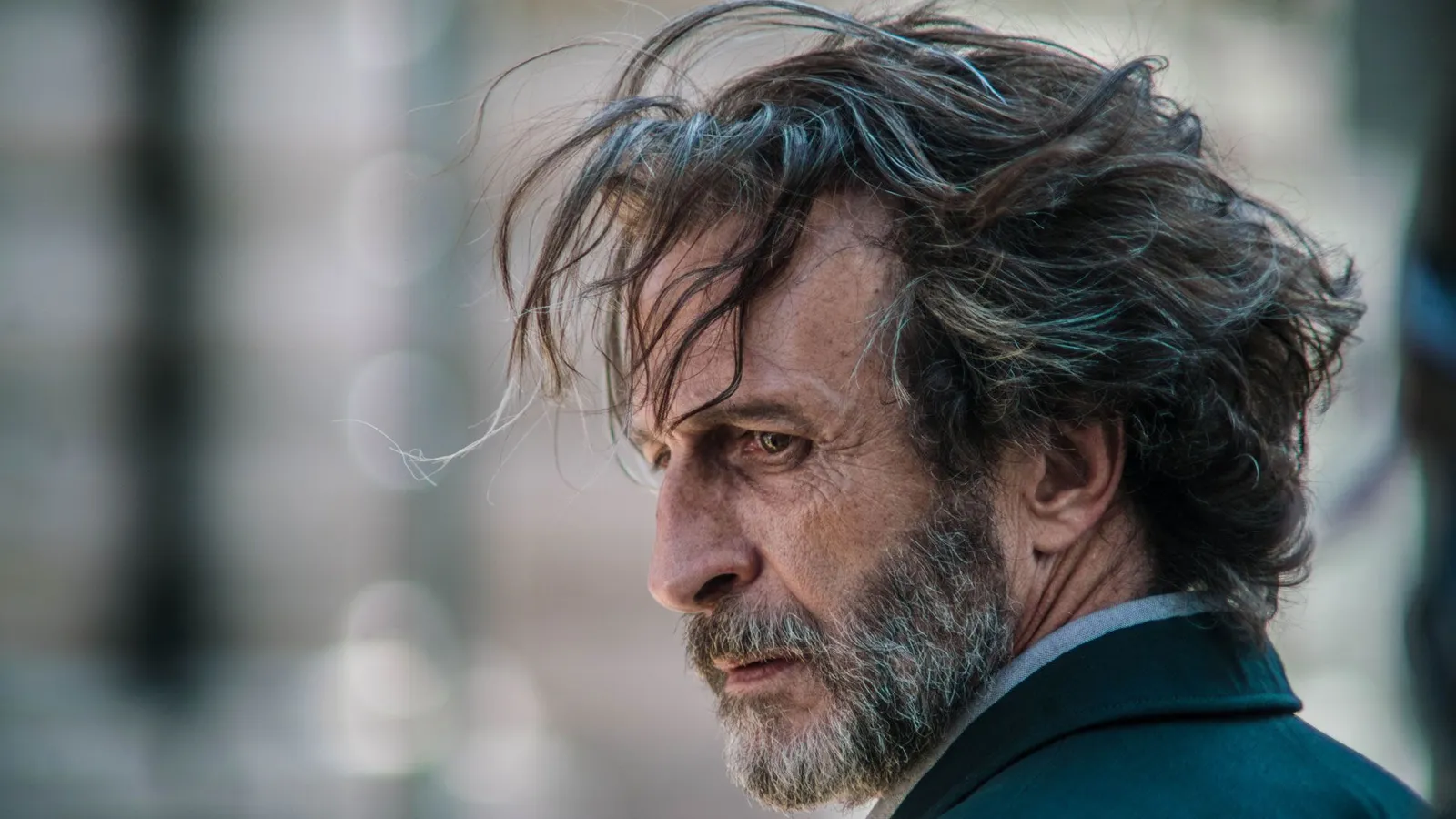 Right now, directors love to make films that are blatantly about their own lives: Roma, The Fabelmans, Belfast, The Hand of God and The Souvenir are all part of the pattern. Presently Alejandro G Iñárritu is taking his turn. The director of Birdman and The Revenant has made a Fellini-esque parody drama that dives into the memories and dreams of a lauded Mexican filmmaker (Daniel Giménez Cacho) as he prepares to accept a prestigious award. Three hours of navel-gazing will be a lot for certain viewers, however, there are an adequate number of stunning, surreal successions to make it all worthwhile. "This is profoundly personal, immersive cinema," says David Rooney at The Hollywood Journalist, "that evinces a lot of soul-searching, about both individual and national cultural identity, creeping mortality, the price of acclaim, the conflicted heart of the returning expatriate, the permeability of time and the seductive labyrinth of memory."
Released on 16 December on Netflix
10 Empire of Light | films to watch on this December 
After two Bond movies and one all-action war thriller, 1917, Sam Mendes changes pace with a gentler, more personal task: Empire of Light is the first film he has scripted himself, without any co-writers. Set in and around a fading cinema in an English seaside town in the early 1980s, Mendes' bittersweet parody drama recounts the stories of its grieved delegate manager (Olivia Colman), her vulgar chief (Colin Firth), and a handsome newcomer (Micheal Ward) who has to deal with racist abuse. "Sam Mendes' beautifully dated, emotional tribute to cinema, and the cinemas of his childhood… is its very own treasure deserving magnificently crumbling Art Deco Screens 1 and 2," says Fionnuala Halligan in Screen International. "Its message of affection, tolerance and finding family any place you can make an impact in darkened rooms any place it plays."
Released on 9 December in the US and Canada, and 13 January in the UK and Ireland
11. The Whale | films to watch on this December 
No one can tell what's going to happen at the Oscars, yet it would be a major bombshell if Brendan Fraser didn't snag the best actor nomination for his touching performance in The Whale, a chamber piece directed by Darren Aronofsky, and adapted from the play by Samuel D Tracker. Fraser plays Charlie, an English instructor who is large to the point that he can barely escape his chair, not to mention his apartment. Various visitors, including his loyal carer (Hong Chau) and his bitter estranged daughter (Sadie Sink), realize that if he doesn't change his life, he will die within the week. "Fraser – in his first major job for almost a decade – imbues Charlie with warmth and optimism despite the layers of make-up, prosthetics, and video impacts," says Hannah Strong at Little White Lies. "He captures Charlie's profound guilt and sadness around how he has lived his life, and an aching desire to adore and be cherished."
Released on 9 December in the US and Canada, and on 3 February in the UK and Ireland